i'm seriously craving some
spoon me
right now.
they have the BEST frozen yogurt ever.
i've tried so many other froyo places out there, but if you ask me, spoon me is the BEST of the best.
(with pinkberry in second place.)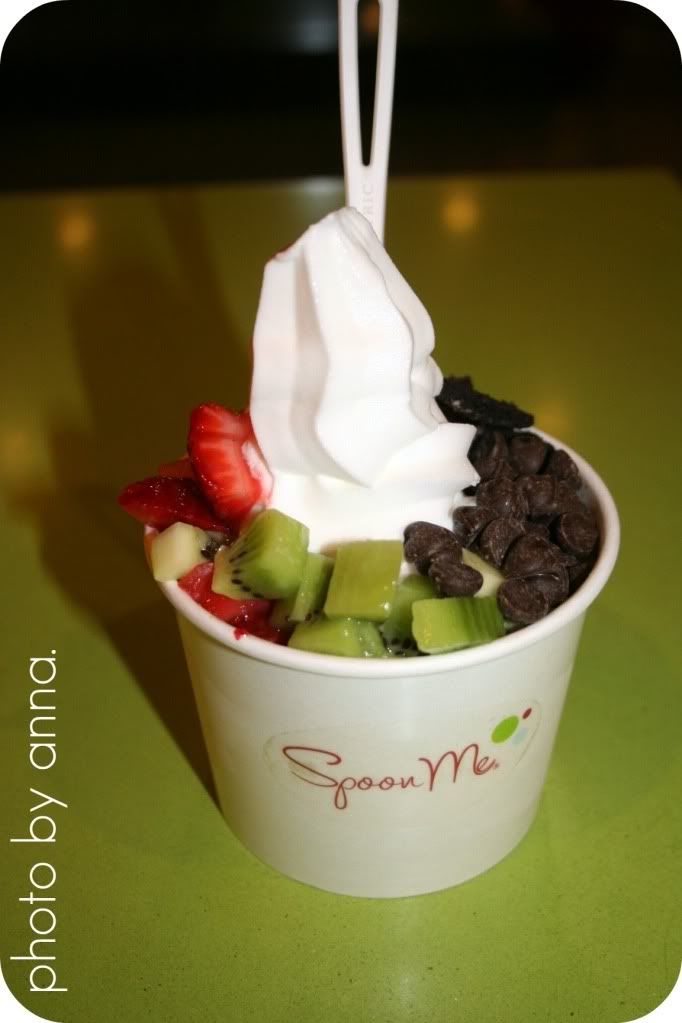 i never get the same yogurt flavor (although just the plain yogurt flavor is my favorite), but my toppings always include kiwi, strawberry, dark choc. chips, and oreos.
mmmmm.
my mouth is watering now.
sadly, we don't have a spoon me here. guess i'm just going to have to find something that will hold me over until i can get my spoonin' on again.
any suggestions?