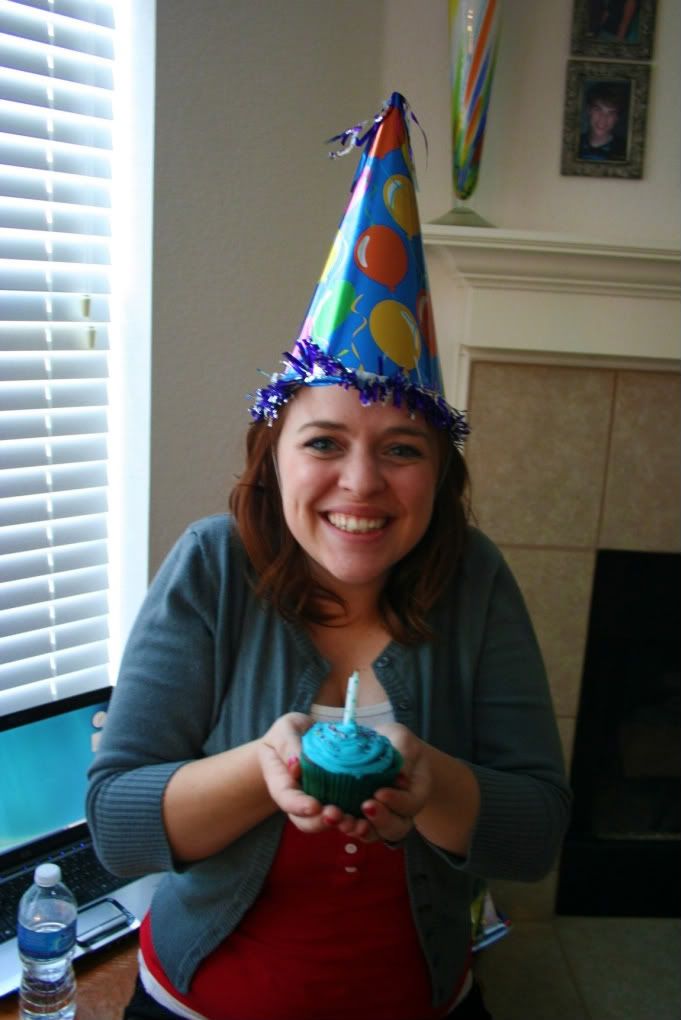 friday was sister's birthday.
she made cupcakes (yes. she made her own birthday cupcakes and refused a cake...)
our friend spent two days making authentic texas bbq (something we've never had before -- it was DELICIOUS.) and then we had some friends over to celebrate.
after the party, we took sister to her first ever hockey game.
(allen americans vs bossier-shreveport mudbugs)
even though we (allen) lost, the game was a blast and sister was happy which is what matters.
how was your weekend?