its crush week ladies and gents.
i hope you're ready. i know i am.
as a girl, my life has been greatly affected by: crushes.
i've had crushes ever since i was very little and so this week i've decided to talk about those crushes.
(okay first of all can i just clarify i'm talking about crushes i had when i was a kid. not kids i have a crush on now. i'm no cougar/creepy pedophile - okay thanks.)
even as a kid there were guys that could get me all starry eyed and twitterpated.
at certain points in my life, there was little i loved more, then crushing on these boys:
rufio, rufio, ru-fi-oooooooo.
i was 6 when this movie (hook) came out.
i was also in love - with rufio.
jtt (johnathon taylor thomas)
(crush year(s): 1991-1998)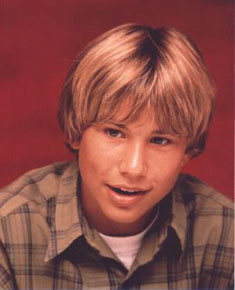 the first celeb poster i ever had hanging in my room was of jtt (i also had a calendar.)
i would say he was my biggest "child-hood-crush" (and longest.)
boy i thought he was a hunk.
now rumor is, he's gay. don't know if its true or not but go figure.
(crush year(s): 1994-1997)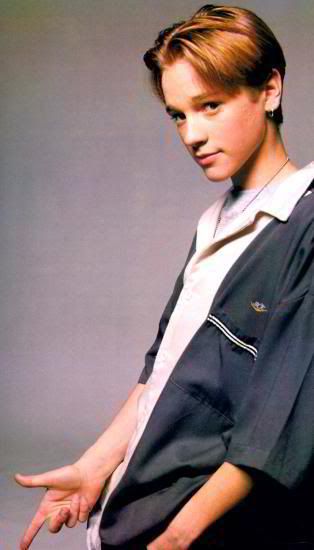 was there any girl who didn't watch casper and little giants over and over again just to watch the devster work his beautiful charm? - the best was wild america because you not only got devon, you got jtt as well. *sigh*
(crush year(s): early 90's)
one of my guy friends would come over all the time and we'd reenact star wars.
i loved how luke handled his light saber.
adam banks
(crush year(s): 1992-1996)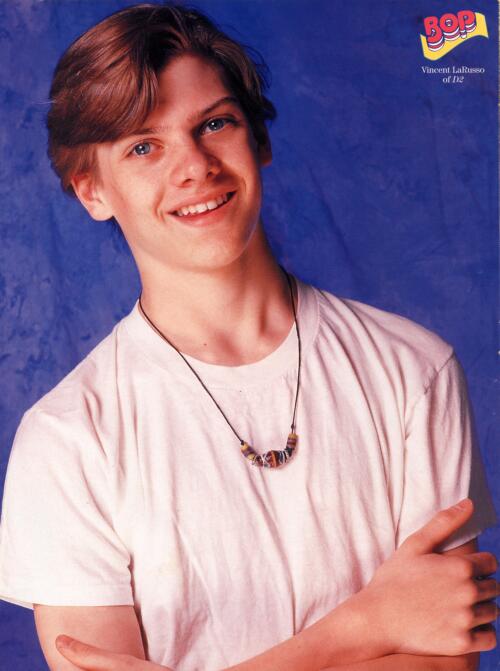 i distinctly remember every girl who was a fan of the mighty ducks was a fan of the dreamy adam banks.
atreyu
(crush year(s): early 90's)
i cried when atreyu's horse died in the first movie (the never ending story), and cheered when atreyu triumphed.
i guess my love for brown skin started at a very early age.
when i got a little older it was all about:
i loved these boys. i wrote hundreds of pages worth of fan fiction about these boys!
(if they ever do a reunion tour, i am so there.)
(i don't know why i liked him so much. i just did. maybe i was going through my "bad boy" stage. maybe it was because he reminded me of m&ms. i don't know really.)
okay so i crushed him till the day he died. that was a sad, sad day.
*sigh* young love. isn't it grand?
although i look back at 99.9% of those guys and wonder what i was thinking, i'll never forget how cute i thought they were.
who did you crush when you were younger?
{all pics found via google.com/images}